Oftentimes, many people would say Singapore is an expensive place to visit, due to the high currency exchange rate. Honestly, I would say that, whoever says Singapore is too expensive a destination, must have never step their feet on its soil.
Perhaps this may sound unbelievable but contrary to what most budget tourists believe, any tourist with even a fraction of a shoestring budget can survive in this Lion City for at least $50 in their wallet.
Want to know how? Check out my 'How to Survive the Lion City at just $50 or below". However, just a little precaution here: It is better if you could have at least a hundred dollars or more in the wallet, if you are looking forward to having MAXIMUM enjoyment.
1. Use MRT and Buses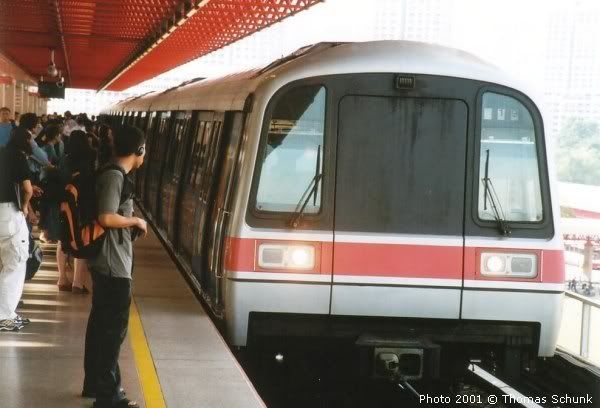 MRT and buses are like the heart and soul of Singapore's public transportation. Not only they are cheap, but they are fast and efficient too. Almost all parts of Singapore — from the Downtown Core to Woodlands — are well connected via the MRT system and tickets can cost you as low as $2.10. Nevertheless, remember to return the ticket using the ticketing machine for $1 refund.
2. Walk as far as you can
Just look around you when travelling in this densely populated city – everyone is walking! Due to the reasonable distance between one place to another, walking can be another great alternative, besides relying on the bus, MRT and taxis. However, if you are attempting to walk from the Changi airport to Orchard Road, rest assured you would be very exhausted at the end of your
perilous
journey. Hence, my piece of advice is – take a cab or walk to the Changi Airport MRT station.
3. Go off the Beaten Path
Frankly speaking, Singapore Zoo, Jurong Bird Park, the Universal Studio and Marina Bay Sands' Sky Park are indeed too good to be missed. However, do you know that to enter the Night Safari at the Singapore Zoo will cost you more than $30? Such amount would certainly eat up more than half of your shoestring budget! Therefore, as an alternative, why don't you visit free or affordable attractions that are abundant within the parameters of the Lion City? Graphic arts enthusiasts will love the Red Dot Museum, while sociologist at hearts will love visiting historical place such as Nagore Dargah, Chessed-El synagogue and the one and only Japanese cemetery at Chuan Hoe Avenue.
4. Be Thrilled by Cheap Eats
Eating cane be considered as one of Singapore's favourite pastimes, after shopping. There are many eateries offering you not just tasty, but also wallet-friendly local delicacies. For starters, if you happen to be within the vicinity of Raffles Place, do head to the Telok Ayer Market or colloquially known as Lau Pa Sat for nice and hot meals. For example, a plate of Seafood Fried Rice from the Lakeview Char Kuay Teow stall is just $3.50 a plate and the portion is enormous! Venture further along the Telok Ayer Street and you will find more restaurants and roadside stalls selling Chinese economy rice and many more.
5. $5 Watering Hole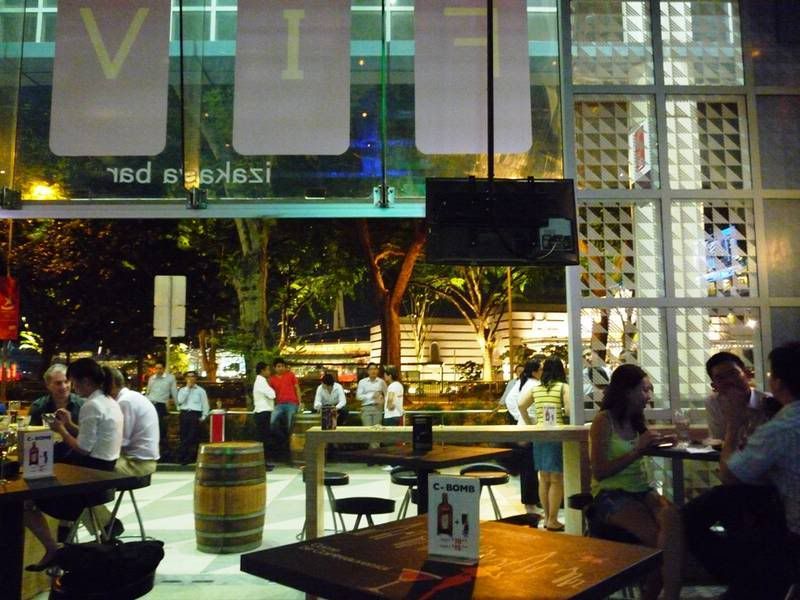 Do you want to unwind with a pint of fresh, cold beer after a day's trip? Just take an MRT ride from wherever you are to the Raffles Place MRT station and walk down to the Hitachi Tower at Collyer Quay, where the infamous Five Izakaya Bar is located. Here, almost all drinks (except non-alcoholic ones) are priced at $5 per glass. What's more, it also comes with a live band, serenading you the latest chart-topping hits. With such a low price for a pint, you can always top up your drinks without having to worry about the tab too much!
6. Explore new ways of SHOPPING
As I have mentioned earlier, shopping is Singapore's favourite pastime. Just walk along the infamous Orchard Road shopping stretch and you will see how devoted they are to the art of shopping. Of course, any fashionista with plastics could not resist the temptation of swiping all of them when passing by the imposing façades of Miu Miu, Dolce & Gabbana, Prada and Chanel.
While high street retailers such as H&M and Cotton On are known for their reasonably priced quality goods — simple tee shirts can cost you as low as $7.90 — you may also try dabbling with the city-state's latest shopping phenomenon – blog-shopping! In Singapore, there are more than 5000 blog shops operated by budding fashion entrepreneurs via LiveJournal and the blog-shopping method has gradually become the preferred way to shop for young and budget-conscious shoppers. Aside from the vast selections available, the prices tend to be inexpensive and sometimes, reaching below the recommended retail price.
Wait, there is more. Although the prices can be considered as excessively affordable, one can still have an extremely good bargain by choosing to meet the seller instead of having the ordered goods posted to your address, which could be quite pricey if you live somewhere near Timbuktu! Thus, before you decide to purchase, all you have to do is leave a comment on the site, stating the model number of the desired goods, your size and the amount of items you wish to buy. Then, the seller will contact you and arrange a meeting with you at a specific meeting point, time and date. Only then your goods will be handed to you after the transaction is done during the given time and date.
7. Get some good (and cheap) rest
Hotels in Singapore, especially within the prime areas, tend to be expensive. However, try to venture into the neighbouring areas where inexpensive means of accommodation are abundant. For example, Chinatown has a lot to offer, with the most recent one being Matchbox Concept Hostel at the Ann Siang Road. There are six single beds for women, priced at $52 nett per night, 12 single beds at $45 per nett night, and two double beds at $88 nett per night. The rates are inclusive of all things complimentary (all-day breakfast, Wi-Fi internet access, local phone calls, computers, etc) and also laundry/drying facilities.
Nevertheless, if you really want to spend your dosh on heavenly sleep but with a tinge of romantic ambience, then Scarlet Hotel will be the best choice. Check out its sexy website,
http://www.thescarlethotel.com/
for rates, amenities and on-going promotions.
*All photos are taken from various sources from the internet and are solely used as illustration purpose only.
©2011. Rambling du Mode. All Rights Reserved.
The season of sharing and giving has arrived! So girls and boys, ladies and gentlemen, what do you wish to see under that Christmas tree a morning after merrymaking and indulging sumptuous turkey dinner? Ah, the temptation list must be expansive, eh? Okay, exclusive for Christmas, I have compiled a list of things that I'm sure will be highly craved and coveted by every fashionistas. Check it out!
LADUREE MACAROONS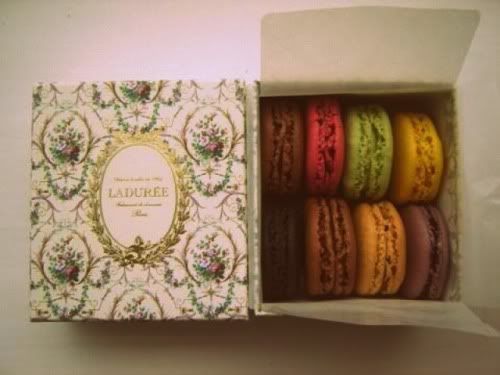 Freshly baked in Paris, this Parisian macaroon maker has been successfully diverted body-conscious fashionistas from their tasteless diets and gradually, converted them into; you guessed it, MACAROON-ISTAS! In fact, it is Laduree who made these colourful ganache-filled pastries popular! Aside from its inevitable tastiness, the exclusive distribution and the beautiful packaging make these macaroons a great gift to be relished together with family and friends.
VERY SEXY SEDUCTION COLLECTION by VICTORIA'S SECRET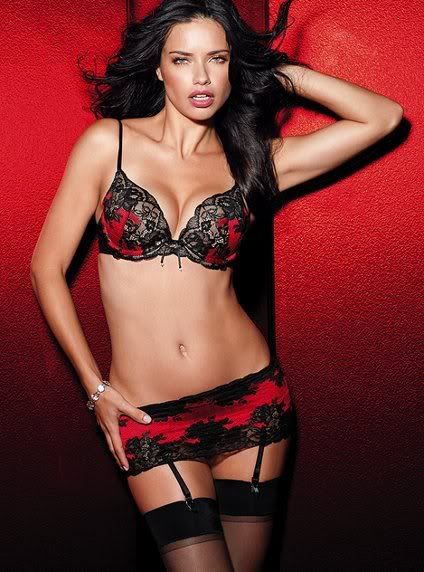 This is the very reason why Santa loves uttering his infamous tagline. You know, the three HOs. Exclusively available at Victoria's Secret, the lingerie set (which is sold separately) combines the sexy sheerness of highly textured lace and traffic-stopping red satin. Furthermore, the low-rise garter skirt also comes with adjustable garters, while the bra features double rouleaux straps for comfort with a provocative edge.
IBERIA MAXI BOXER by HOM TEMPTATION
Ladies, are you looking for another way to celebrate your Christmas Eve, other than the traditional Christmas dinner? Perhaps, you can entice him to bed and have a very 'sexy' Christmas with him in this Christmas-sy boxer from HOM Temptations. What's more, the Arabesque print will certainly match your holiday-themed lingerie!
iPHONE 4S
No one can deny that iPhone 4S is certainly the must have Christmas gift of the year, regardless of your age, background and also, gender. What distances iPhone 4S from the rest of its sisters is Siri – the star of the show. Like a virtual personal advisor, you can ask her almost anything and she will provide you the answer via her voice, as well as on the screen itself. What's more, other coveted features include incredible new features including Apple's dual-core A5 chip for blazing fast performance and stunning graphics; an all new camera with advanced optics; and full 1080p HD resolution video recording.
DIDDY BEATS
Men love their toys, no matter how big or small they are. If your man happens to be a die-hard music connoisseur, especially hip-hop, then getting him a pair of Diddy Beats will make his day. Engineered to reproduce the entire emotion stirring, crowd moving power music lovers crave, Diddybeats perform at the highest level and look stunning at the same time. Wrapped with the look and feel of leather and sporting polished end caps, Diddybeats compliment any high-fashion wardrobe.
JASPER CYLINDER STEEL CUFFLINKS by ALICE MADE THIS
Quirky and functional, it can be rest assured that any gym buff will highly appreciate this gift. Available exclusively at Mr. Porter, the cuff links are sleek, sharp and modern and made from durable steel – offering him a contemporary update on a timeless accessory. Furthermore, there are only a thousand pieces, thus being able to own a pair is considered a chic privilege!
SANTOS DE CARTIER RIMMED SUNGLASSES by CARTIER
Aviator shades are never out of fashion for men. Thus, let him channel the inner Tom Cruise in him (remember Top Gun ladies) with this cool rimmed sunglasses from Cartier. What's more, nothing exudes excessive coolness than the composite brown glasses, which will make him like a billion-dollar business mogul!
3D ANIMAL PRINT CLUTCH by CHRISTIAN LOUBOUTIN
3D prints are all the rage in the fashion world! Handy and elegant, this clutch is perfect to be clutched during Christmas Eve dinners or New Year's Eve gala parties. Yet, you can also convert it into a casual accessory to complement your daytime staple of t-shirts and leggings or jeans. After all, versatility runs high in the brand's DNA.
VIVA GLAM GIFT SET by M.A.C
Every funky and glam-driven girl wants a piece of M.A.C for Christmas! For this season, the good people at M.A.C has come up with a gift pack consisting of two shades of Lady Gaga VG Lipstick, packaged in a fiery metallic red rounded bag. What's more, every cent from your purchase goes to the M∙A∙C AIDS fund benefiting people affected by HIV/AIDS. Isn't that cool?
AROMATICS ELIXIR GIFT SET by CLINIQUE
A classic fragrance by Clinique, this exquisite fragrance gift set is a perfect Christmas gift for mothers, aunts and even grandmothers who swear by the sheer elegance of the Aromatics Elixir. Boxed in embossed printed gift box, the set comes with a body cream, a round soap bar and the iconic fragrance itself.

*All photos are courtesy of Laduree, Victoria's Secret, HOM, Apple, Beats by Dr. Dre, Mr.Porter, Cartier, Net-a-Porter.com, M.A.C and Clinique.
©2011. Rambling du Mode. All Rights Reserved.
Trench coat? Checked. Designer wellies? Long-strap handbags? Checked. Petite umbrellas? Also checked. Wait! Did we miss something from the autumn/winter list? Ah yes, the watches. As the new fashion season has approached, it is never too late to find yourself a good timepiece that not only suits your seasonal style, but also your unique personality.
Nooka x Hello Kitty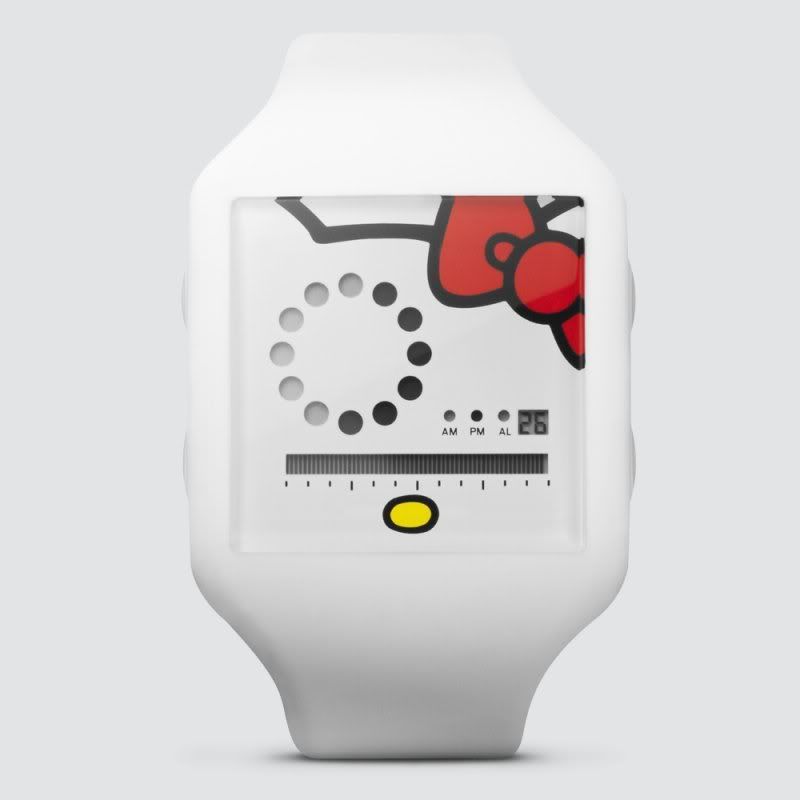 When an avant-garde watch brand meets the supreme icon of Japan's cute capitalism, without a doubt it culminates to a timepiece that will be highly coveted and cherished by its loyal fan. ('It' in this context refers to, you guessed it, the kitty herself). Instead of being featured as a whole, the Nooka designers have taken a gist of her personality and her trademarked features such as the red ribbon on her head and mingled with the rounded square shape of the watch, resulting a unique criss-cross between cuteness and contemporary.
Swatch x Kidrobot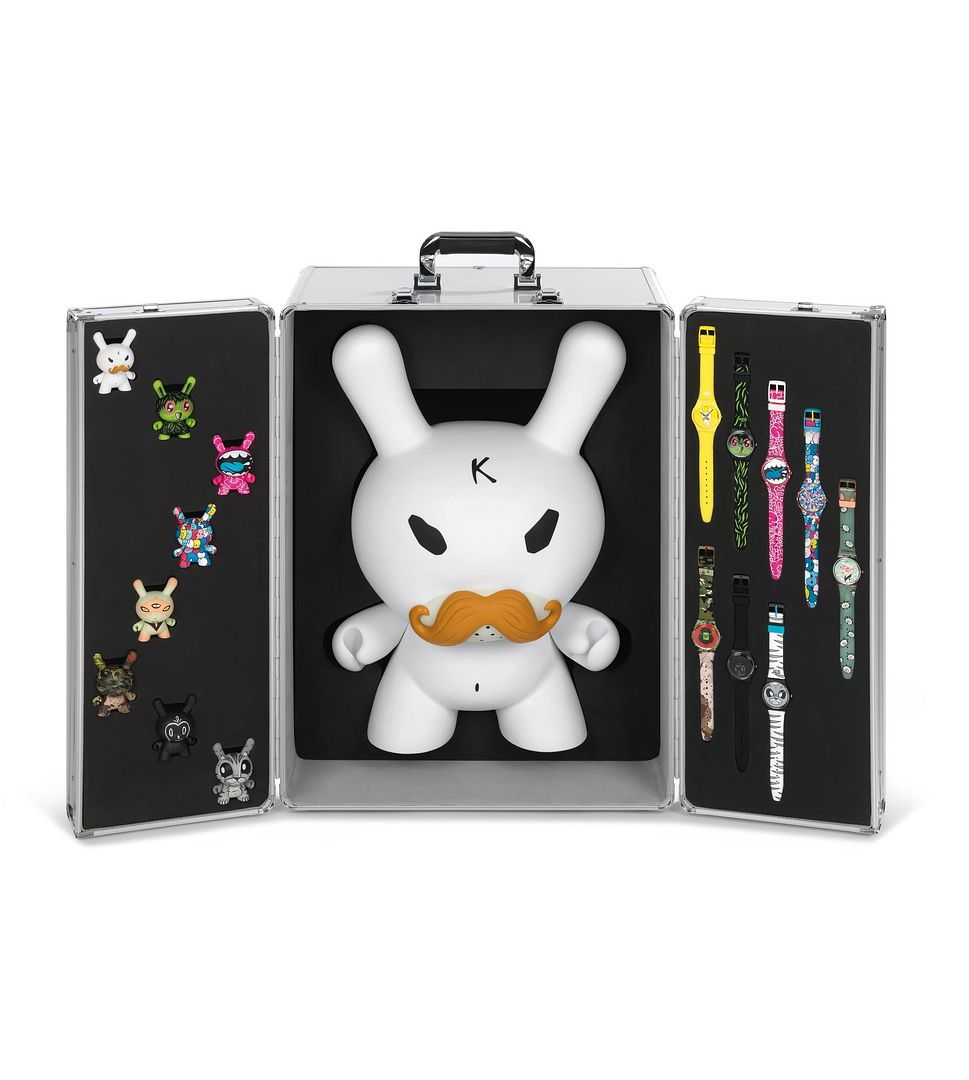 The name Kidrobot is not a stranger among hipsters around the world. Aside from its famous creative collaboration with designers and artists such as Swizz Beatz, Mike Shinoda (Linkin Park), Tristan Eaton, Paul Budnitz, and Tara McPherson, just to name a few. Recently, Kidrobot has initiated a cool collaboration with Swatch on a cool collection of watches known as Swatch x Kidrobot. Featuring characters that are synonymous to the movement, every piece oozes hip and comes with unique characteristics of their own.
Paris Hilton
She is the modern-day epitome of Hollywood glamour and the woman that every girl dreams to be. Like other 'living' brands, the celebutante always ensure that every product that bears her name is imbued with her glamorous essence. Hence, put this stunning piece called Beverly in your wrist and feel her luxurious aura in no time.
DKNY
New York plays a great role in the founding of DKNY. Not just as the place where its storied history began, but also as the background to the plot of every collection it conceived season after season. Sporting posh crystal dial, which sparkles like pieces of crusty, unpolished diamonds, this piece would go well with crisply tailored pantsuits or a leather biker jacket.

Armani Exchange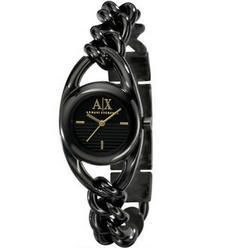 Long known as the icon of Italian suaveness and sex appeal, Armani exchange — the younger line of Giorgio Armani's extensive fashion empire — offers fashionistas with quasi-shoestring budget a chance to embrace the always fashionable and cutting-edge spirit of Armani. For those who fancy simple but with just a tinge of luxury, this black chain link watch is certainly the right piece and can be easily matched with almost everything – a dress, sheer printed tops and also jeans.
Technomarine
If there is a contemporary timepiece brand one must splurge on, it will be Technomarine. Although the pricing may be higher than what you have budgeted — hence the word 'splurge' — Technomarine takes pride in its strong designs, patterns inspired by water's motion, sinuous and organic materials, and work on transparency and depth within the watch. Thus, consider getting a colourful Technomarine watch a worthy style investment!
*All images are courtesy of Nooka, Swatch, Paris Hilton, DKNY, Armani Exchange and Technomarine.
©2011. Rambling du Mode. All Rights Reserved.
It is difficult to separate Singapore from fashion. At every corner of this wealthy city-state, it is impossible not to see the citizens all dressed up to their nines, even if they are just in a graphic tee and a pair of worn-out jeans.
To a certain extent, so fashionable they are, anyone may likely assume that fashion must have been one of many tiny particles that made their DNA.
Hence, the recent Saturday night saw hordes of Singapore's young and budding trendsetters gathered at the Butter Factory for one great reason – to celebrate the highly anticipated official launch of LiveJournal.sg.
Abound with splendour and élan to the core, the event attracted over 200 guests, including top bloggers and blogshop owners, as well as local celebrities, online business executives and members of the media.
Furthermore, 70 members of DreamWerks — a dance group created by students of the Singapore Institute of Management — staged at surprise flash mob at the entrance of Butter Factory, channelling their energetic vibe through dance and the tunes of Bon Jovi's "It's My Life" and Backstreet Boys "Larger Than Life".
Said Ms. Roshni Mahtani, the CEO of Tickled Media, the publishing house that runs LiveJournal in Asia, "blogshopping enables budding fashion designers and fashionistas to design and sell their creations online at little or no cost.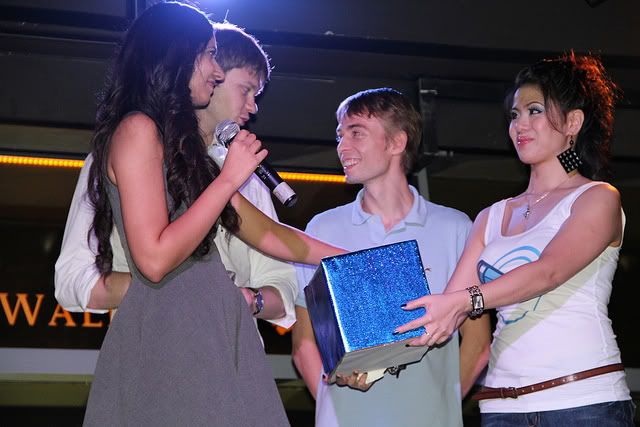 "It also takes very little time to set up a blogshop. The owner of one of our blogshops, rashonal.livejournal.com, shared that she set it up in less than two hours, including the time taken for photo shoots of the various products."
A gist on the blogshop phenomenon: Known as an emerging trend within the cyber sphere, blogshops benefit both shoppers and retailers in two ways.
For the shoppers, blogshops offer them an alternative to the conventional retail method and a great array of merchandises retailed at perhaps, a fraction of what you have to pay in store. What's more, add in the high amount of discount and the sheer ease of online shopping, it all culminates to sensational yet addictive shopping experience.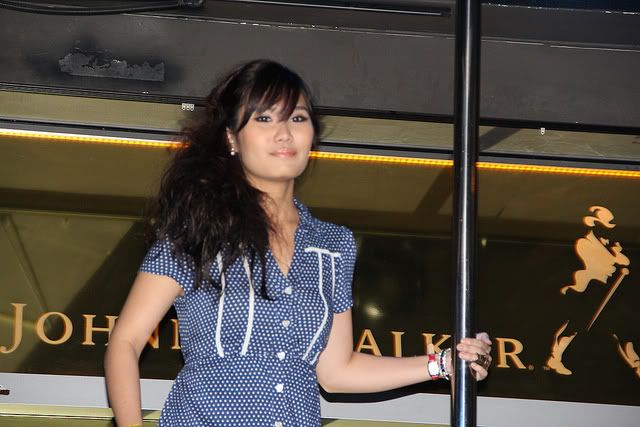 As for budding fashion retailers, blogshops serve as a stepping-stone or platform to tap into the ever-growing demand for affordable yet stylish fashion, mostly by cash-strapped fashionistas age between 18 and 25.
To date, 5000 active blogshops in Singapore are hosted by LiveJournal.sg, with over 1 million visitors and 30 million pageviews!
Now back to the event. As the first round of flash mob ended, guests made their way into the Butter Factory for the second highlight – fashion show by six participating blogshops namely DressaBelle, My Glamour Place, Momoteapot, Wonderstellar, FashPash and Rashonal. Oozing hip and practicality, the showcased pieces captivated the attention of the guests and received prompt rave reviews from the guests.
Following suit was the second round of the show, which saw the models sashaying a new assortment of clothes and accessories from the participating blogshops but with cameras in hand, courtesy of Canon – the event's sponsor.
An impromptu Q&A session took place, where guests made their way to the stage and walked home with goodie bags courtesy of Canon. This was followed by a lucky dip session initiated by the CEO of Tickled Media, where winners walked home with an assortment of attractive prizes and ended with the second round of flash mob.
Of course, as the night was still young, guests immediately grabbed a partner and set the dance floor on fire with great dance moves.
Hence, million thanks to main sponsor Canon, the Butter Factory for the venue, the participating blogshops as well as the cool and fashionable guests who turned up and lend their ceaseless support at our event.
For more images, visit
http://www.flickr.com/photos/_nicolewong/sets/72157627992179373/
©2011. Rambling du Mode. All Rights Reserved.
Frugal fashionistas w
ith strong craving for Versace must have been saving their hard-earned money after H&M broke the news on their latest designer collaboration.

Set to hit select H&M stores on November 19 – more or less, within two weeks from now – the capsule collection by Donatella Versace is set to take fans of the late Gianni Versace back to memory lane. Think the glorious period in the history of modern fashion where the late fashion maestro blew the fashionistas' minds with his unforgiveable – ditto outrageous – take on fashion: Seductive silhouettes and cuts, bold Baroque-esque patterns and bright colours, just to list a few.

Oh, not to forget his infamous quote that trembled the fashion sphere at that time too:
"You dress elegant women. You dress sophisticated women. I dress sluts!"
Ouch!
Says Versace's current creative head honcho Donatella Versace, "

The collection for H&M is the essence of Versace. For the collaboration we've brought back from the archives, as well as from more recent collections, some of the icons of Versace such as the bright prints, the Greek key and daring cuts. I can't wait to see how H&M's wide audience will make these pieces their own."



Apart from womenswear, the male fans of Versace will not be disappointed by the great menswear offering too. Crisply tailored suit in bright fuchsia hue could certainly stop the snow from falling, while monotonous zebra-like optical print ensemble is not meant for the faint-hearted men.

Wait, the story is yet to end. The collection also boasts exclusive homeware collection, therefore giving home decor connoisseurs with frugal decorating budget a once-in-a-lifetime chance to bedeck their personal abodes in everything Versace. Now, if you can't wait to see what else available in store for you come November 19th, just take a peek at the exciting key looks below.
Where to Buy: H&M, 1.1 Grange Road, 239693 Singapore
©2011. Rambling du Mode. All Rights Reserved.